Money Heist Season 5 Wraps Up Filming
Money Heist, also known as La Casa de Papel has wrapped up filming for its fifth and final season. The popular Spanish crime drama series holds the title for being the most-watched non-English title on Netflix.
In a heartwarming picture, Netflix shared a candid photo of the entire cast in their iconic red jumpsuits while announcing the official wrap on the shooting for Season 5. 
Everything you need to know about Season 5
Every season of Money Heist so far has consisted of eight episodes. However, the fifth and final season of the show will break the pattern by featuring 10 episodes.
Alex Pina, creator and executive producer of 'Money Heist' said, "We've spent almost a year thinking about how to break up the band. How to put the Professor on the ropes. How to get into situations that are irreversible for many characters. The result is the fifth part of La Casa de Papel. The war reaches its most extreme and savage levels, but it is also the most epic and exciting season".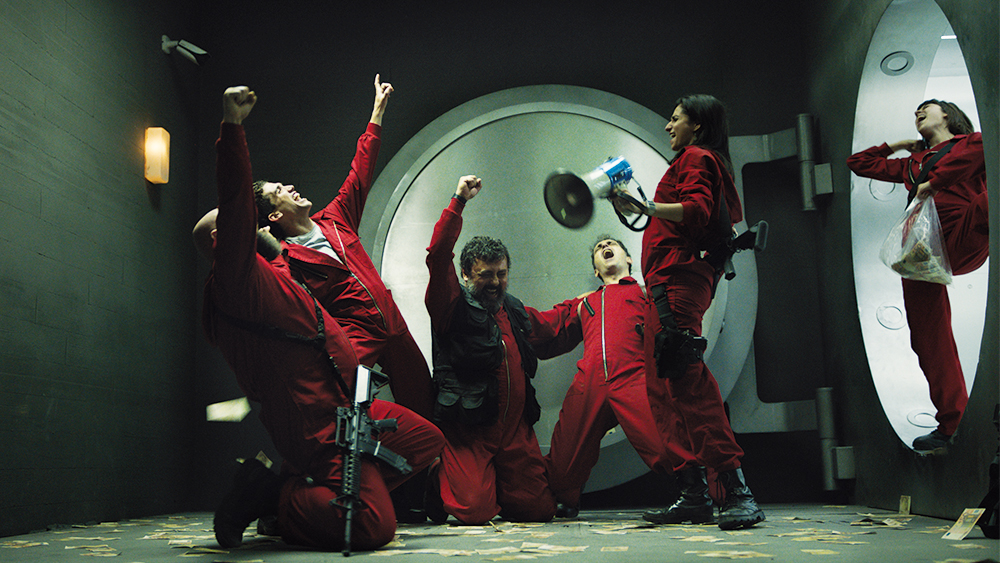 When will Money Heist Season 5 release?
Netflix, the streaming giant has confirmed that Season 5 will be released in the second half of 2021. Moreover, it has been heavily rumoured that Money Heist will release its fifth season around September 2021.
Money Heist Season 4 which debuted on Netflix on April 3rd, 2020 received mostly mixed reactions from fans.
The show centres around the mysterious "Professor" who recruits a group of misfits to carry out a highly strategic heist on the Bank of Spain.
While you wait for Season 5 to drop, you can watch Money Heist: The Phenomenon, a documentary on the rising popularity of the series and its corresponding influence on pop culture. It even features the cast and creators from the show while sharing some surprising information that Money Heist was almost cancelled before it was bought by Netflix for merely two dollars.
Season 5 will see the actors reprise their existing roles with Álvaro Morte playing the Professor), Itziar Ituño (Lisbon), Najwa Nimri (Alicia Sierra), Pedro Alonso (Berlin), Esther Acebo (Stockholm)Jaime Lorente (Denver) Miguel Herrán (Rio), Rodrigo de la Serna (Palermo), Darko Perić (Helsinki) and Hovik Keuchkerian (Bogotá).