F-Bombs Fly-in Hitman's Wife's Bodyguard Killer Threesome Trailer
Hitman's Wife's Bodyguard has debuted the official full-length trailer ahead of its June 16 release. The trailer promises explosive action, hilarious buddy comedy and strong language – the perfect recipe for a fun summer movie.
The trailer shows Michael Bryce played by Ryan Reynolds in therapy due to the events of the first film. Deciding to steer away from his bodyguarding profession, Michael is given a company-mandated sabbatical. However, things go sideways when Sonia Kincaid (Salma Hayek) recruits him to stop an assassination attempt on Darius Kincaid (Samuel L. Jackson). Being on sabbatical implies that Michael is not licensed to use firearms which will force him to use his wits and intelligence to save the Kincaids.
Salma Hayek's character Sonia will have a much bigger role in this film which will turn the wisecracking duo of Reynolds and Jackson into a quick-witted threesome. Antonio Banderas will play the mobster villain of the film who plans to bring down Europe with a high-tech terrorist attack. We even get our first look at Morgan Freeman though it isn't clear what role will he play in the film. Check out the poster below!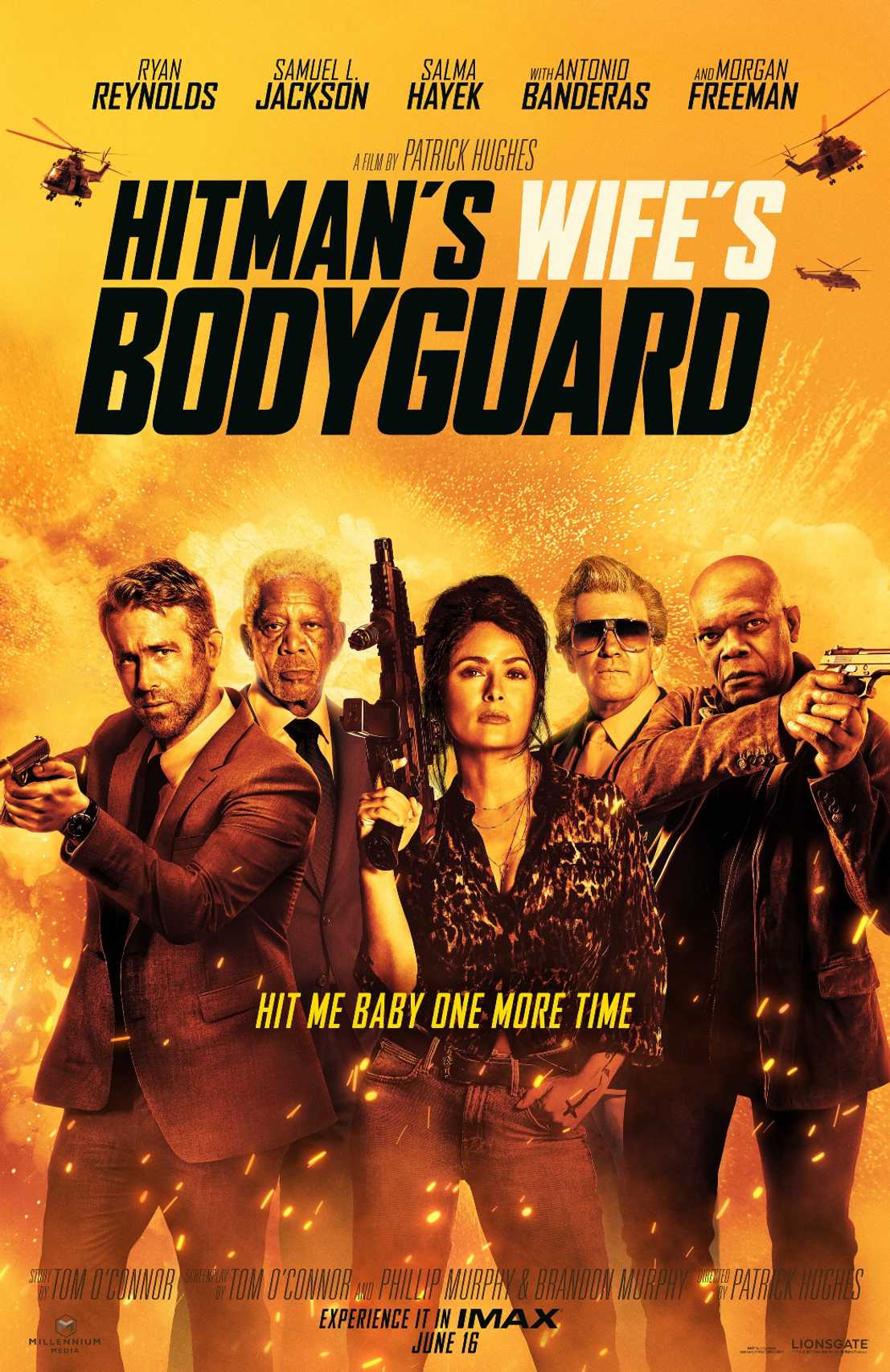 It is currently scheduled for a release exclusively in theatres on June 16.
The Hitman's Bodyguard (2017) wasn't exactly a blockbuster, however, it did earn $176 million at the box office against a paltry budget of $30 million. So it's no surprise that we are getting a sequel that will bring back the comedic duo of Ryan Reynolds and Samuel L. Jackson.
Hitman's Wife's Bodyguard, like the first part, will be directed by Patrick Hughes. The rest of the cast includes Frank Grillo, Tom Hopper, Richard E. Grant and Gabriella Wright. The film was initially scheduled for a release in August 2020, however, it was forced to shift dates to the pandemic.