Marvel's Phase 4 Trailer Reveals New Footage and Release Dates
Marvel Studios, in a special reel, has announced the titles and release dates of its upcoming phase four movies. The three-minute special trailer provides fans with a sneak peek of some never seen before footage that certainly leaves us excited for the future of the Marvel Cinematic Universe.
The video, titled – Marvel Celebrates The Movies features a montage of several powerful moments from the past three phases of the MCU, along with the audience reaction to Captain America lifting the Mjolnir in Avengers: Endgame. The monologue, voiced by the late great Marvel creator Stan Lee adds to the excitement of the video.
The trailer provided us with new footage for Black Widow, Shang-Chi and the Legend of the Ten Rings as well as the much-anticipated Eternals.
First Look at the Eternals 
The teaser gave us our first look at Oscar-winner Chloé Zhao's huge superhero ensemble team called the Eternals. Salma Hayek, who plays Ajak – the leader of the Eternals can be seen on a horseback sporting a cowgirl outfit. We even catch a glimpse of Richard Madden, Kumail Nanjiani and Lia McHugh which was followed by Angelina Jolie's Thena wielding a sword.
We also got confirmation on the official titles for the sequels of Captain Marvel and Black Panther which will be called The Marvels and Black Panther: Wakanda Forever respectively.
Kevin Fiege has confirmed that the late Chadwick Boseman's role as Black Panther will not be recast. The story instead will explore the world and the characters introduced in the first film.
The pandemic has staggered the Hollywood industry and has forced films to shift schedules multiple times. And Marvel's phase four plans were equally affected. However, it seems that this one year gap from new Marvel content has kicked back the superhero fatigue that was creeping up slowly. Fans are now more excited than ever for the future of the Marvel Cinematic Universe.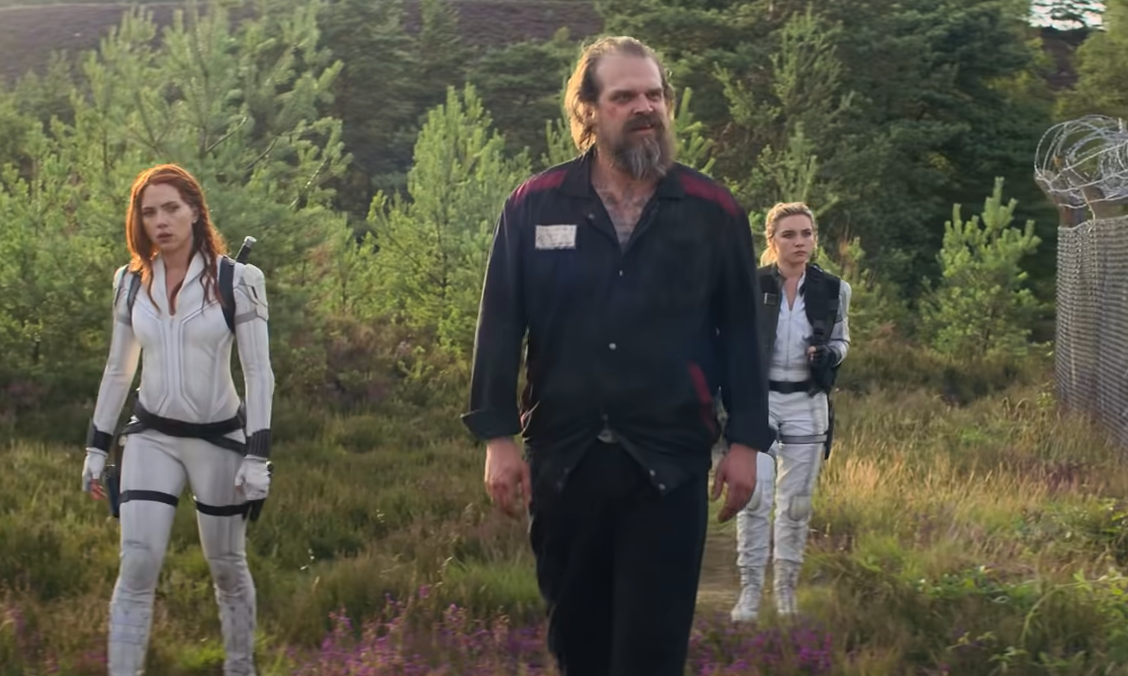 Here are all the titles and release dates that were revealed in the trailer.
Black Widow: July 2021
Shang-Chi and the Legend of the Ten Rings: September 2021
Eternals: October 2021
Spider-Man No Way Home: December 2021
Doctor Strange in the Multiverse of Madness: March 2022
Thor Love and Thunder: May 2022
Black Panther Wakanda Forever: July 2022
The Marvels: November 2022
Ant-Man and the Wasp Quantumania: February 2023
Guardians of the Galaxy Vol 3: May 2023
Fantastic Four – TBD