The Walking Dead Season 11: First Look
The Walking Dead Season 11 will mark the end of the flagship AMC series which has been going on for more than a decade. While there is no official trailer for the final season yet, fans can expect it to drop sometime this month.
The Walking Dead premiered its first episode in late 2010 with Rick Grimes (Andrew Lincoln) as the main protagonist. Over a decade, the series has witnessed the rise and fall of several memorable characters.
Now that we are just a couple of months away before the final season drops; AMC will be dropping new photos, sneak peeks and even a trailer. The first photos of the new season don't reveal much, but it certainly looks like our survivors have got their hands full.
Carol (Melissa McBride), Maggie (Lauren Cohen), Lydia (Cassady McClincy) and Rosita (Christian Serratos) can be seen fighting off a walker horde while Negan (Jeffrey Dean Morgan) isn't holding back against the undead. 
When will The Walking Dead Season 11 air?
The Walking Dead will premiere its 11th and final season on August 22 with the first batch of eight episodes from the final 24 episodes in the season.
The next 16 episodes will continue to air in the batch of eight episodes each. While there is no timeline on their release yet, they are expected to air sometime in late 2021 or early 2022.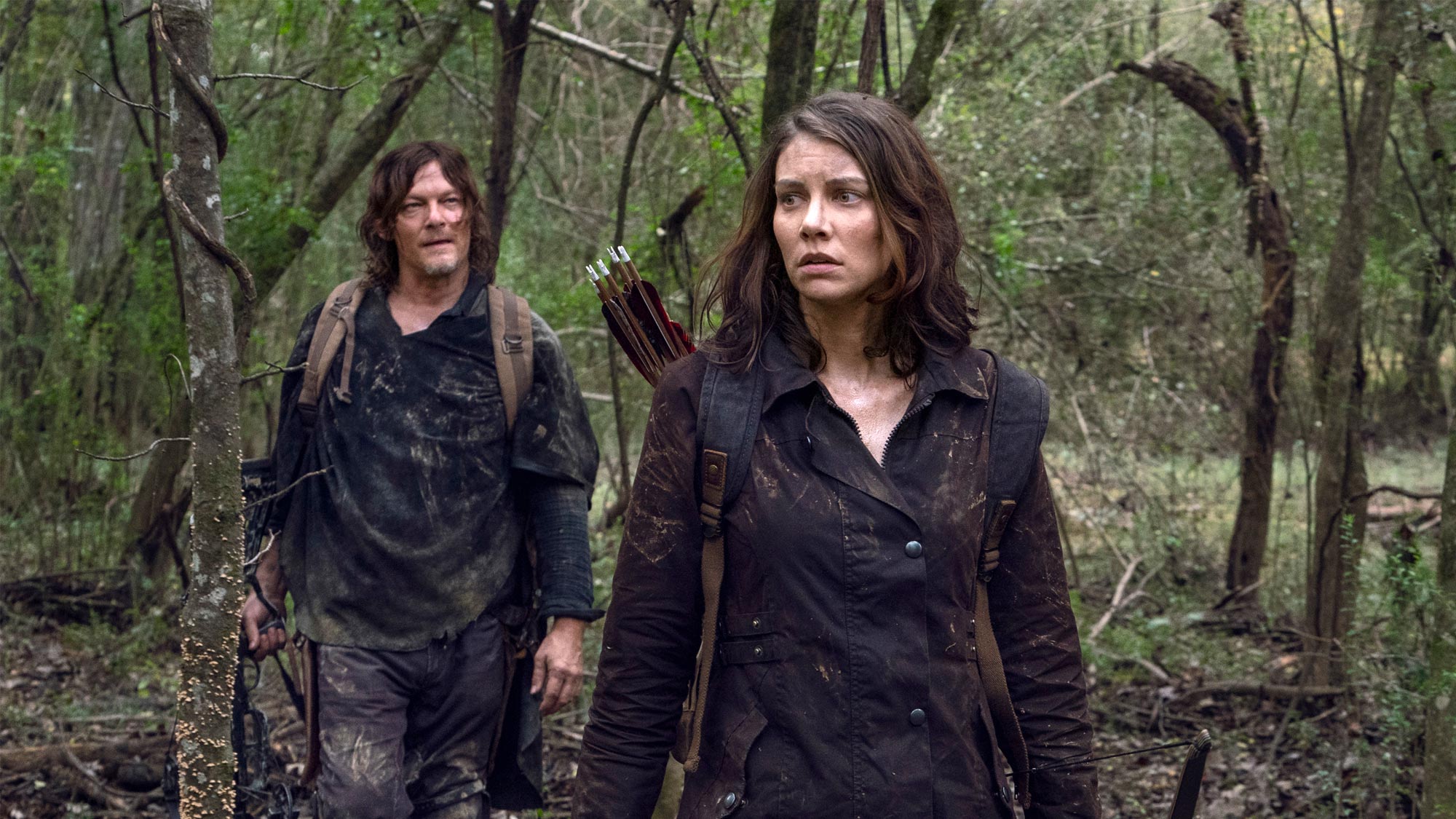 Before the premiere of Season 11, The Walking Dead dropped six additional episodes that bridge the gap between Season 10 & 11. The episodes focused on several characters such as Daryl, Maggie, Negan and Princess. The episode featuring Negan's dejected backstory of his cancer-stricken wife was definitely our favourite. 
Is Season 11 the end of The Walking Dead universe?
While the flagship series 'The Walking Dead' is coming to an end, that doesn't mean that's the last time you'll see your beloved walkers. Spinoffs such as 'Fear the Walking Dead' and 'The Walking Dead: World Beyond', will continue the Walking Dead Universe. On top of that, a spinoff series featuring fan favourite characters Daryl (Norman Reedus) and Carol are also in the works. Fans will even be treated to an episodic anthology series titles 'Tales of the Walking Dead'.