Spider-Man: No Way Home Trailer Has the Internet in a Frenzy
After months of speculations and rumours, Marvel/Sony has finally dropped the highly anticipated trailer for Spider-Man: No Way Home. The Tom Holland starrer grapples with the fallout of the events from Spider-Man: Far from Home (2019) where Peter's identity as Spiderman was revealed to the world.
To erase everyone's memories about his identity, Peter turns towards Doctor Strange (Benedict Cumberbatch). The spell obviously doesn't go according to plan and the multiverse of madness is unleashed upon the world. With several actors returning to portray their characters from Sam Raimi's Spiderman Trilogy and Marc Webb's The Amazing Spider-Man film's, a live-action spider-verse film seems like the real deal.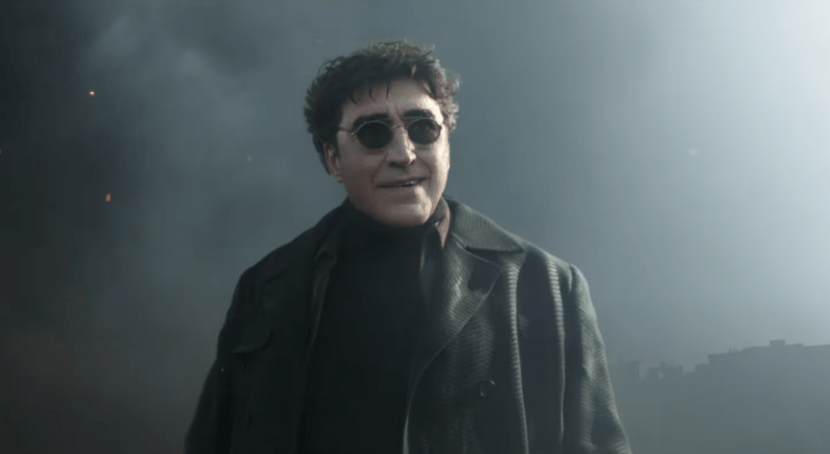 The final scene for the trailer brought back Alfred Molina as Doctor Octopus, who was last seen in Sam Raimi's Spiderman 2 (2004). With Willem Dafoe's Green Goblin teased in the trailer, it seems very likely that Tobey Maguire and Andrew Garfield may return to don the Spidey suit once again. Not to mention that Jamie Foxx will be reprising his role as Electro as well.
Spider-Man: No Way Home is one the most anticipated films in phase four of the Marvel Cinematic Universe, with fans even comparing it as a mini-endgame moment for the franchise.
Some eagle-eyed fans are even convinced that the lawyer defending Peter in the interrogation room in Charlie Cox, who played Daredevil in the Netflix show. While these are still hearsay, Marvel Studios' President Kevin Feige hinted that someday we might see Marvel's Netlfix show characters enter the MCU. Additionally, the rights for Daredevil reverted to Marvel from Netflix in November, which frees up the character to be portrayed in Marvel properties. 
Spider-Man: No Way Home is the third instalment in MCU's Spiderman franchise and will tie in directly to Doctor Strange in the Multiverse of Madness (2022). 
There was a leaked trailer surfacing the internet yesterday and it seems that releasing the actual trailer was the best way for Sony/Marvel to shut it down.
The movie will also star Zendaya as MJ, Jon Favreau as Harold "Happy" Hogan, Marisa Tomei as May Parker, Jacob Batalon as Ned Leeds and J. K. Simmons in his iconic role as J. Jonah Jameson. It will be the third consecutive Spider-man film to be directed by Jon Watts, who will also lead the MCU's Fantastic Four film.
Spider-Man: No Way Home is slated to arrive in theatres on December 17, 2021.